cedric.t
Coming home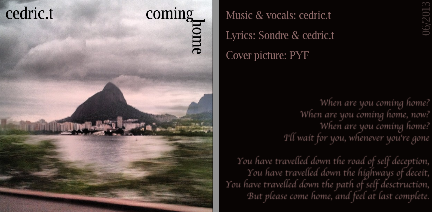 (June 2013)
---
Jong en Oud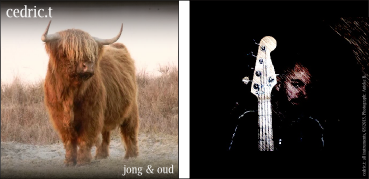 (March 2013)
---
L'homme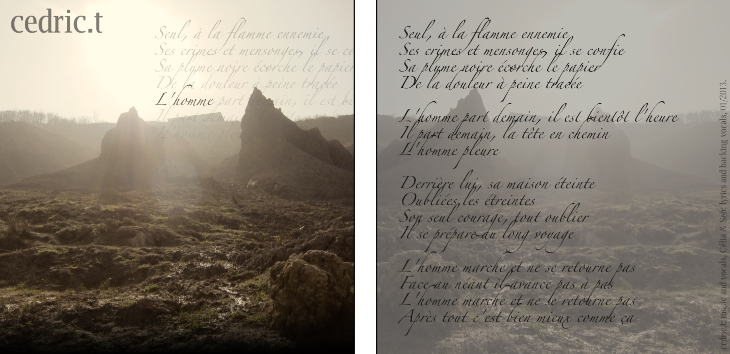 (January 2013)
Additional vocals: Seb. Text: Celia, Seb, cedric.t
Video recorded in the Norwegian Dust Studios, with cheap camera, and barely edited with iMovie.
---
Train to Spain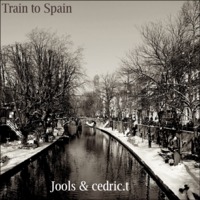 (June 2012)
---
I play the bass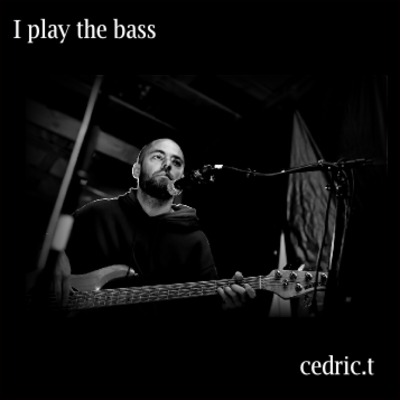 ---
Full circle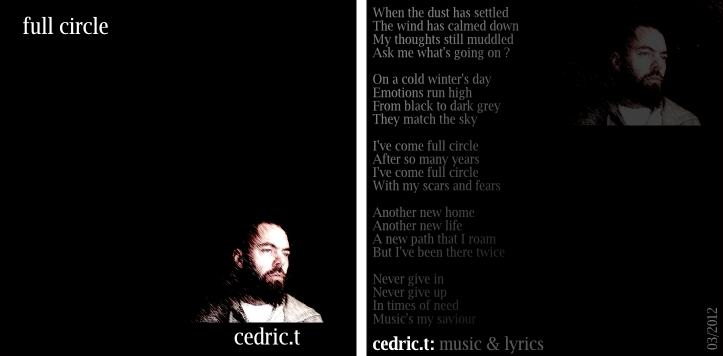 ---
Derniere Danse (Kyo cover)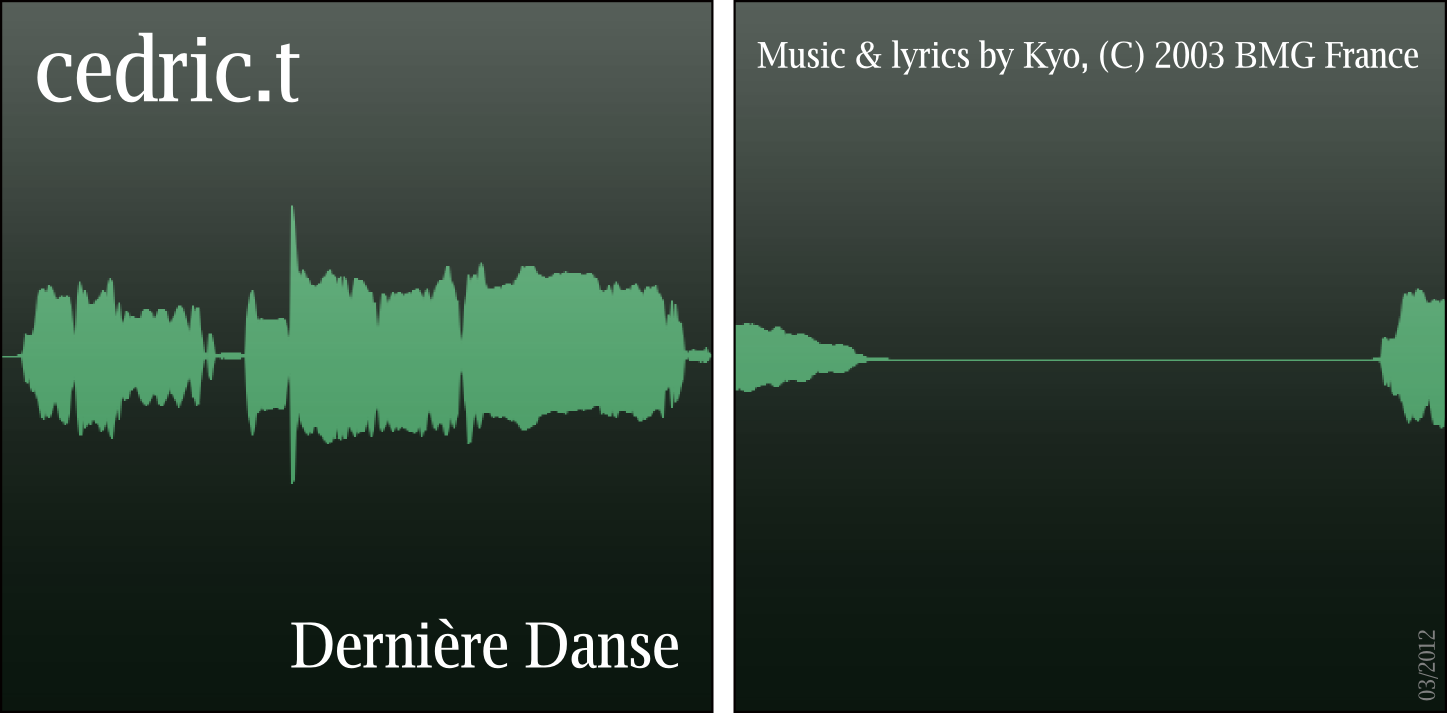 (vocals Remix)
---
Lift the cloud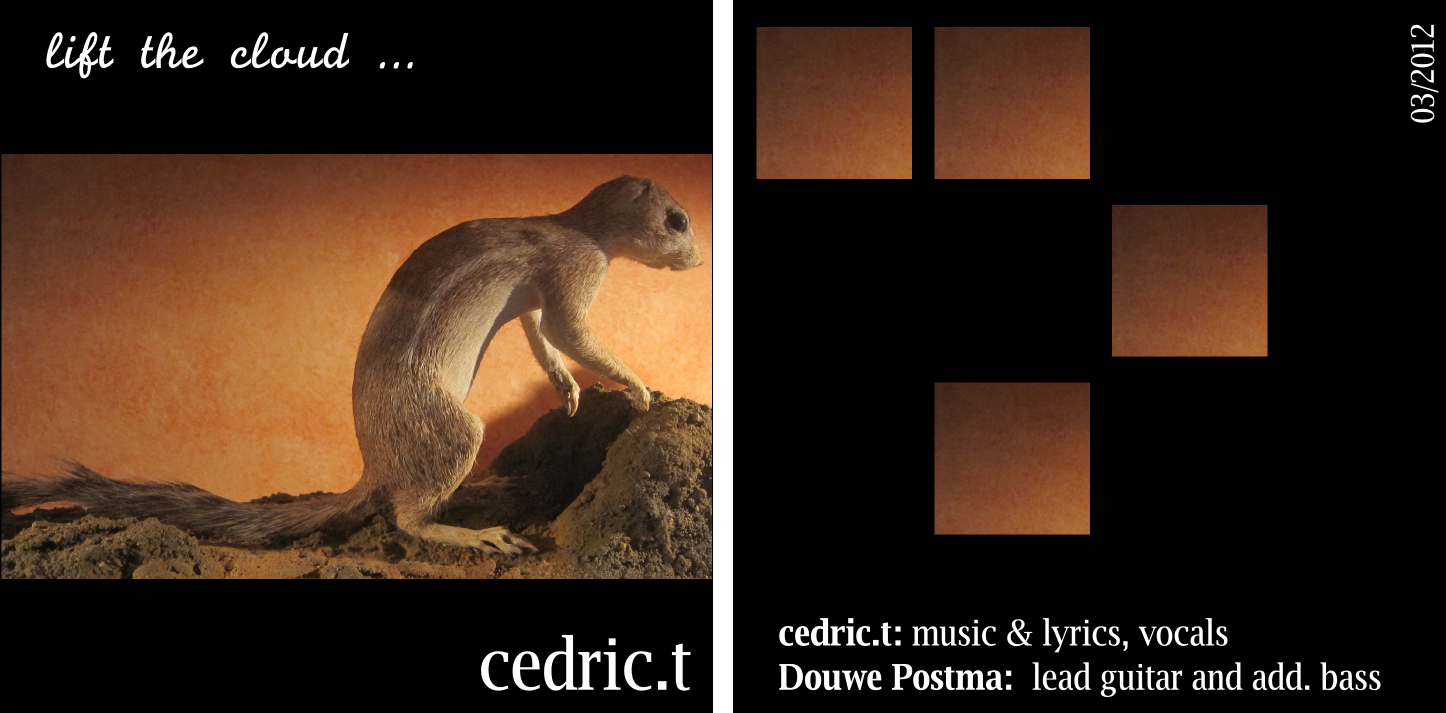 ---
Numb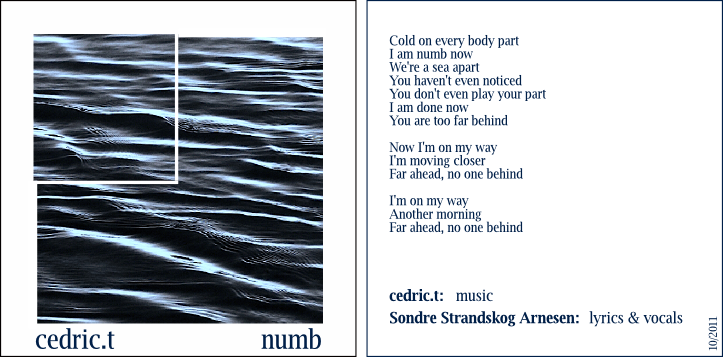 Cover Photo @Mathieu Labbé.
---
Miles and miles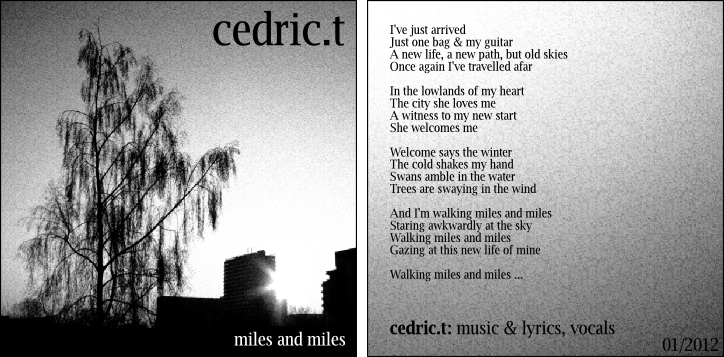 ---
Break the Spell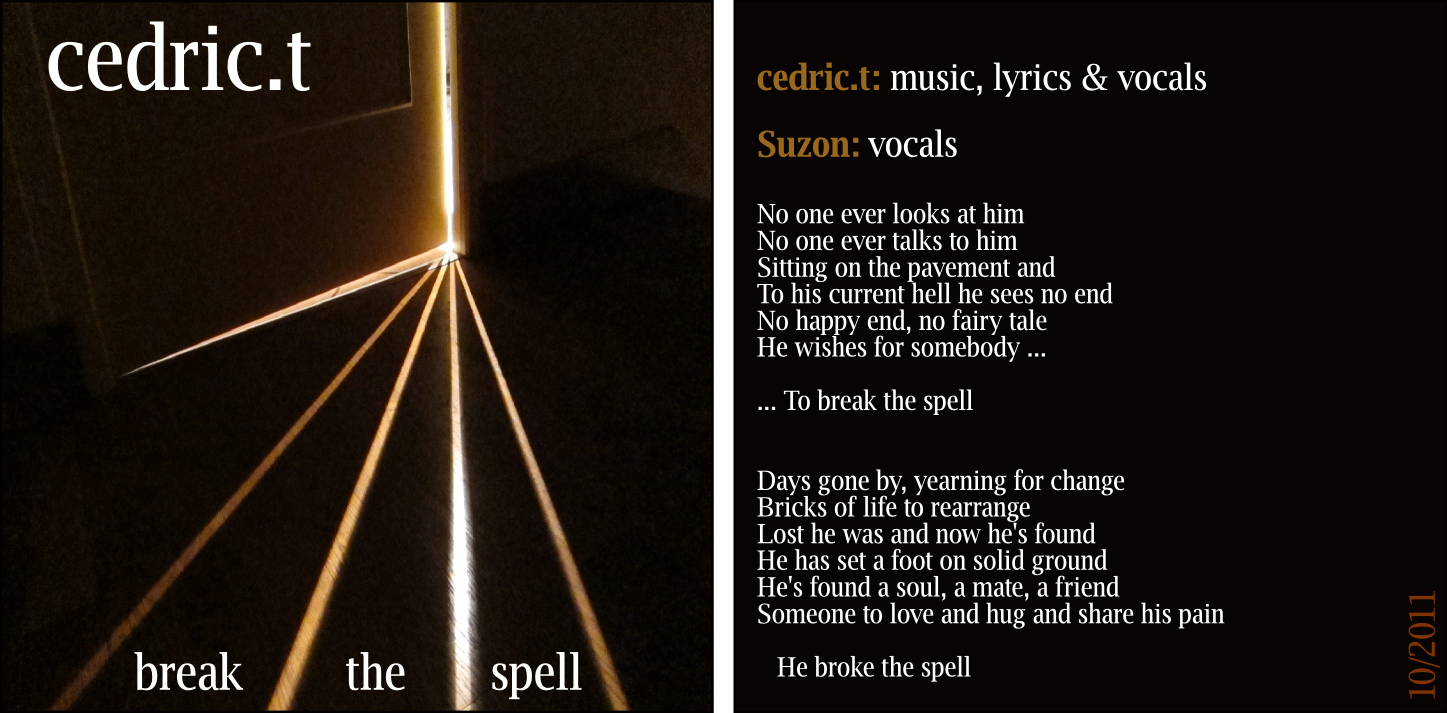 ---
Don't Believe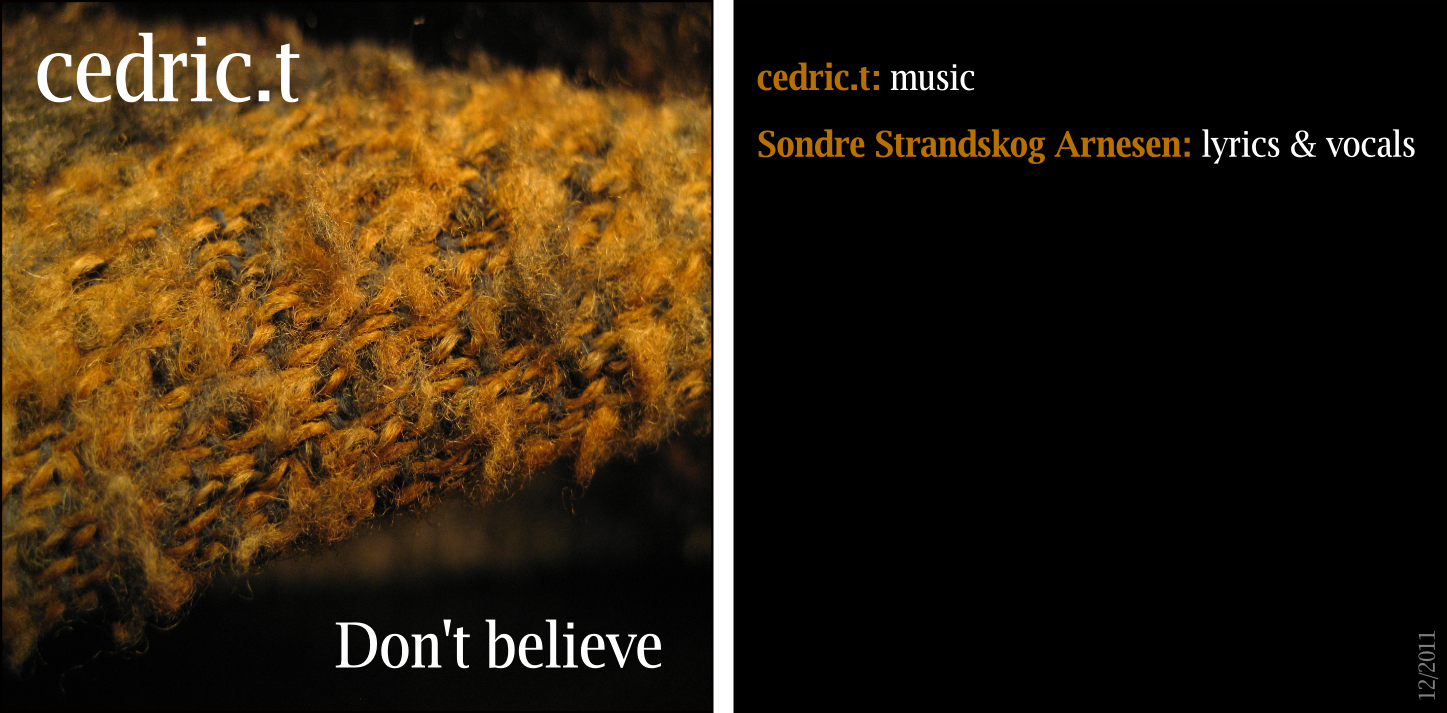 Music recorded in one afternoon at my parents' place in October 2011. No home studio available, so all instrumentation is recorded with the built-in mic of my laptop. Vocals recorded in my studio a few days later. Cover @cedric.t
---
Drift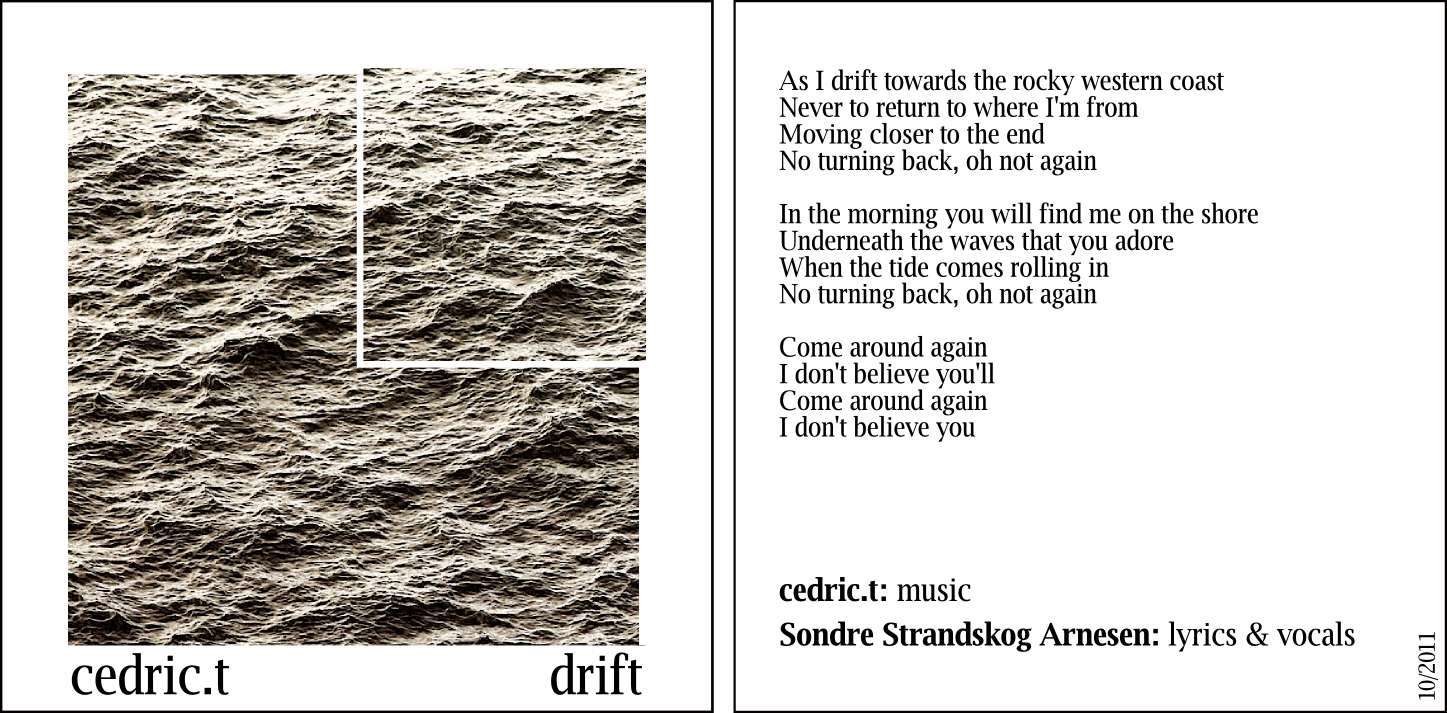 This song was written and recorded on bass in 1998. I did not play any other instrument back then so I left it at that. Fast forward 13 years, and as I decide to re-record it on electric guitar things fall into place and the song writes itself. Comes Sondre in the picture and ta-daa, one of my favourite tracks so far is born. Cover @Mathieu Labbé.
---
Blue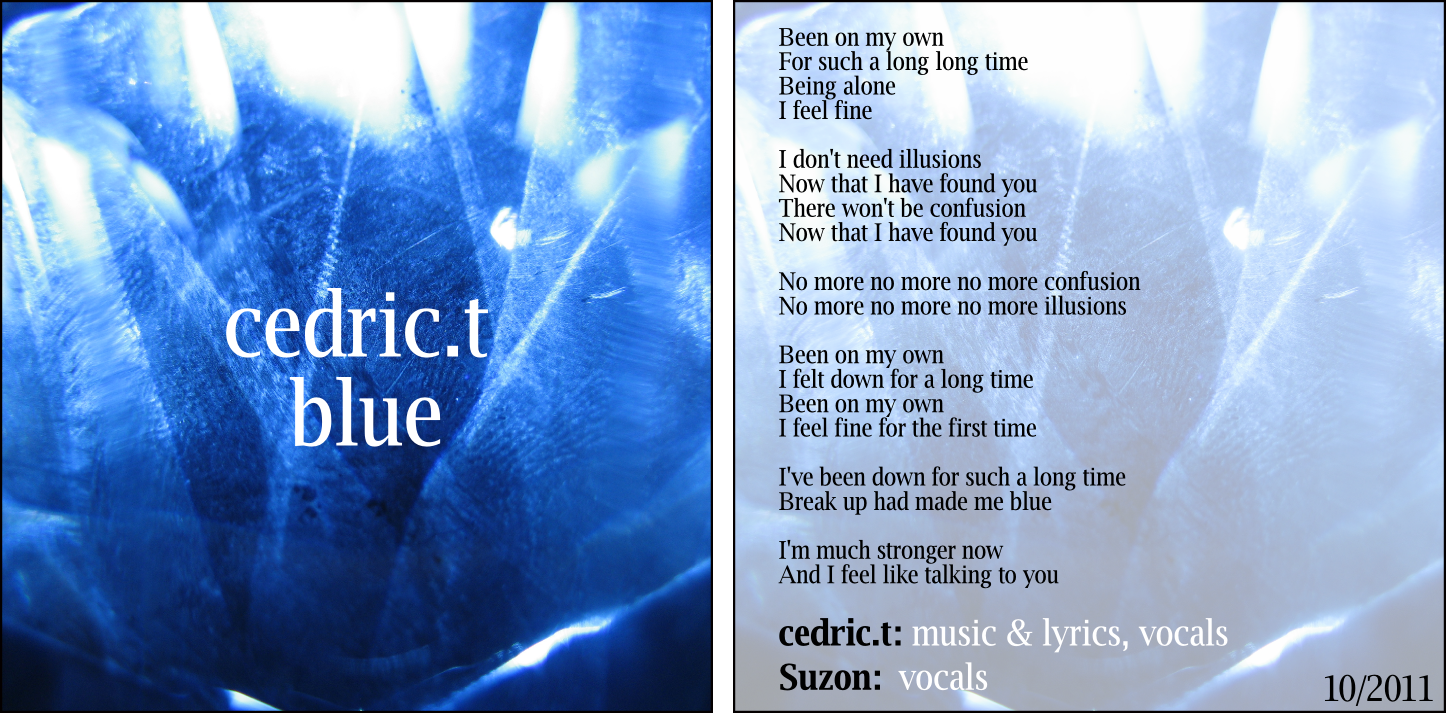 The writing for this piece did not follow a usual scheme: I sat in front of the computer, rigged my electric guitar and started recording about two hours of improvisation with different guitar effects. Many (many) hours of re-arranging later, the instrumental track was born. A second session with Suzon, a few hours of mixing and "Blue" was alive.
---
La plus belle de Céans (cover)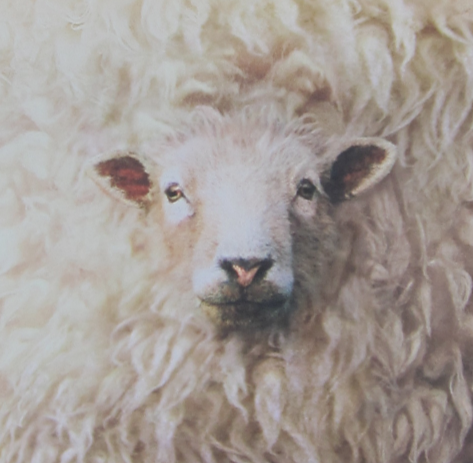 The original is by Lais. The first time I heard this song was on their album "Douce Victime". The simplicity of the melody and the vocal arrangemenents make it a favourite of mine. Music and Lyrics: traditional ; arrangements: cedric.t ; vocals: Suzon and cedric.t ; Cover @cedric.t
---
Isabelle (cover)

The original is by Gregory and the Hawk . Sometimes beauty lies in simplicity.